 33 views
| | |
| --- | --- |
| Genre | electronic, neocrust, deathcore, trip-hop, Crust |
There are multiple bands with the name Silence:
1) Silence, Vincent Girès's copyleft ambient music project from Belgium.
2) Silence is a Slovenian band formed in 1992
3) A Deathcore band from Orlando, Florida, U.S.
4) A crust punk band from Poland.
5) A French AOR band.
6) An ambient project of Pete Namlook.
7) A progressive metal band from Norway.
8) A Death Metal band from Canada.
9) Heavy-Gospel band from Slovakia.
10) A black metal band from Argentina.
11) A Thrash Metal band from Spain.
12) Some kid who does Homestuck remixes.
13) Los Angeles' Silence is the real and original Silence. Est. 1991.
14) A Hungarian instrumental post-rock psychedelic rock band.
15) Deathrock/goth punk band from Pittsburgh, USA.
16) Heavy/Power Metal band from Pouso Alegre, Brazil.
1. Silence is an electro artist from Belgium. He distribute his album for free under the license Creative Commons and Free Art License. Everybody can download his music for free on Jamendo, and in flac on this site.

Actually, he has done two albums:
- Encre
- L'autre endroit
Site of the artist: www.silence-world.tk
2. Silence the Slovenian band was formed in 1992 by Boris Benko, Matjaz Ferenc and Primoz Hladnik. Their debut album is released in 1997 - Ma Non Troppo. Slovenian newspapers have classed their album "Unlike a Virgin" (their second album) as "one of the most important Slovenian albums of 2000". Their last album is "Key Silence" a 2CD anthology/rarities collection.
Silence has also worked together with Laibach on their newest album, entitled "Volk".
Site of the artist: www.silence-zone.com
3. Silence, the Polish crust band play metallic and melodic crust punk. The Polish answer to Portland's D-Beat invasion. Heavy sound, good melodies and apocalyptic moods in very well recorded and played set of songs with best traditions of Tragedy and From Ashes Rise.
They have released a 7" ep called Hypnosis in 2002 and two full length albums, Mad Civilization in 2003 and Echoes Of Depression in 2004
http://www.myspace.com/silencelublin
5. Silence is also a Norwegian progressive metal band. They have recorded several songs and will have released their first full-lengt album this year.
Norwegian Silence
10. Silence stopped being an idea in the minds of Diego Astrada and Gabriel Olivares towards the end of 2004. In the first months of 2005 Guido Bisocoli on Drums, Fernando Larriestra on Bass, Hernán De Angelis on keyboards and Raúl Mendoza on vocals became members of the band as the definitive lineup. In June the same year the band gave their first show, beginning this way a series of shows, which would not stop until the recording of their first independent production, "Silence", during September and October. Once concluded, the group devoted the rest of 2005 to its distribution and live presentation.
In 2007, Silence recorded "The Growling Flames", pre-production work of what would be their first long-play.In 2008 the band suffered line-up changes that would end with today definitive line-up. During 2009, Silence participates on Morbid Angel's show on Argentina in the South American Tour 2009, having the honor to performe just before the Florida Quartet. The band is nowadays producing new material for their upcoming album. Silence was born from the increasing need of it creators to explore new musical paths. Thus, defining their style becomes difficult, since on the one hand, the influences of every member are many and different, and on the other, the project is characterized by not imposing any type of limits to each member..s creative trends. Nevertheless, everything seems to turn around a concept: extreme music, understanding this as a constant trend for penetrating into the limits of the predictable.
Read more: http://www.myspace.com/silenceprog
15. https://silencepgh.bandcamp.com/
Source
Top Tracks
1
Cellule
2
Réalité
3
Larmes
4
Particule
5
Stop !
6
Sale
7
Expérience
8
Follow me
9
Effacé
10
I Feel - Ambient Mix
Top Albums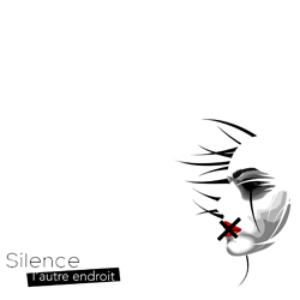 50 Chillout Lounge Classics
tracks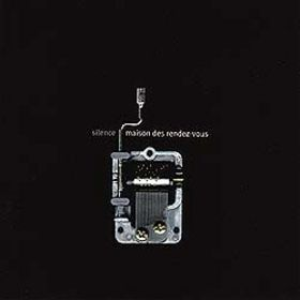 Maison Des Rendez-Vous
tracks